Follow our Guiidance Department on Facebook for important updates! @decaturhighschoolguidance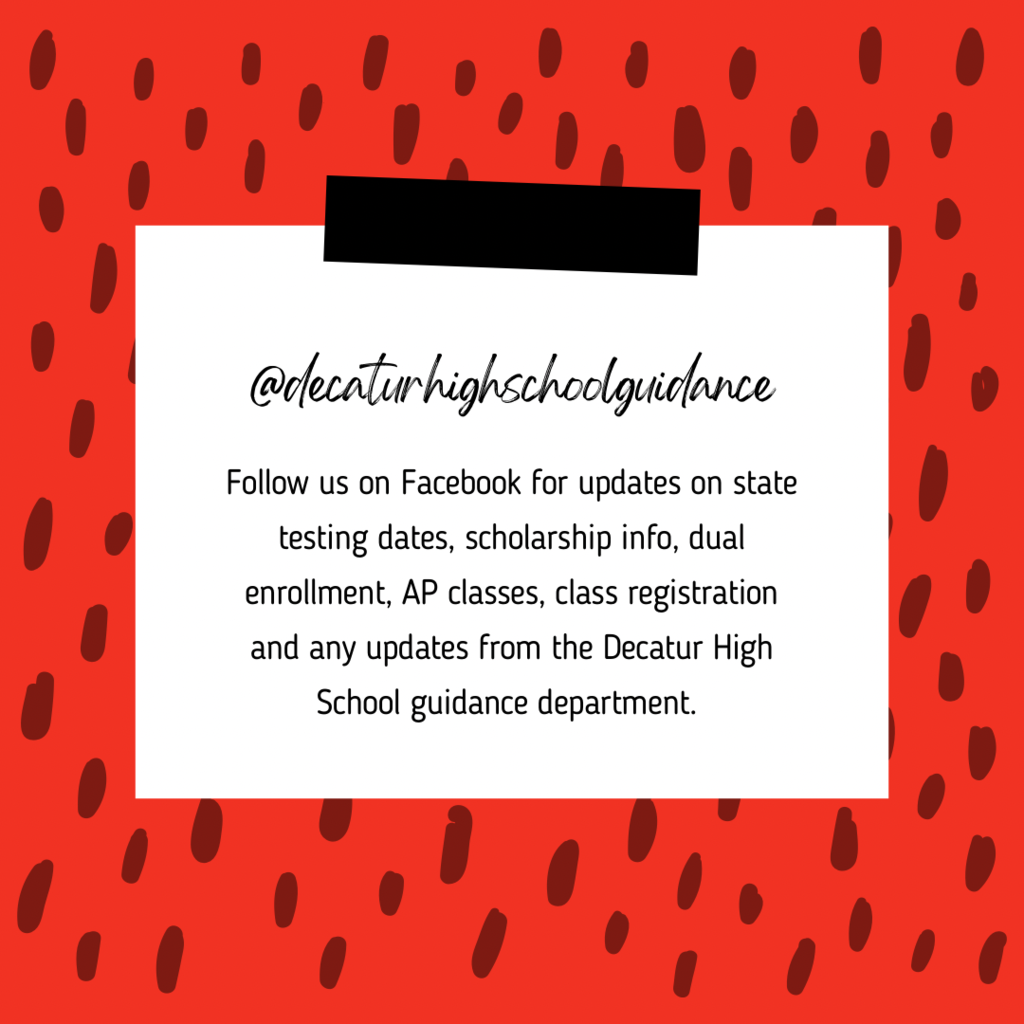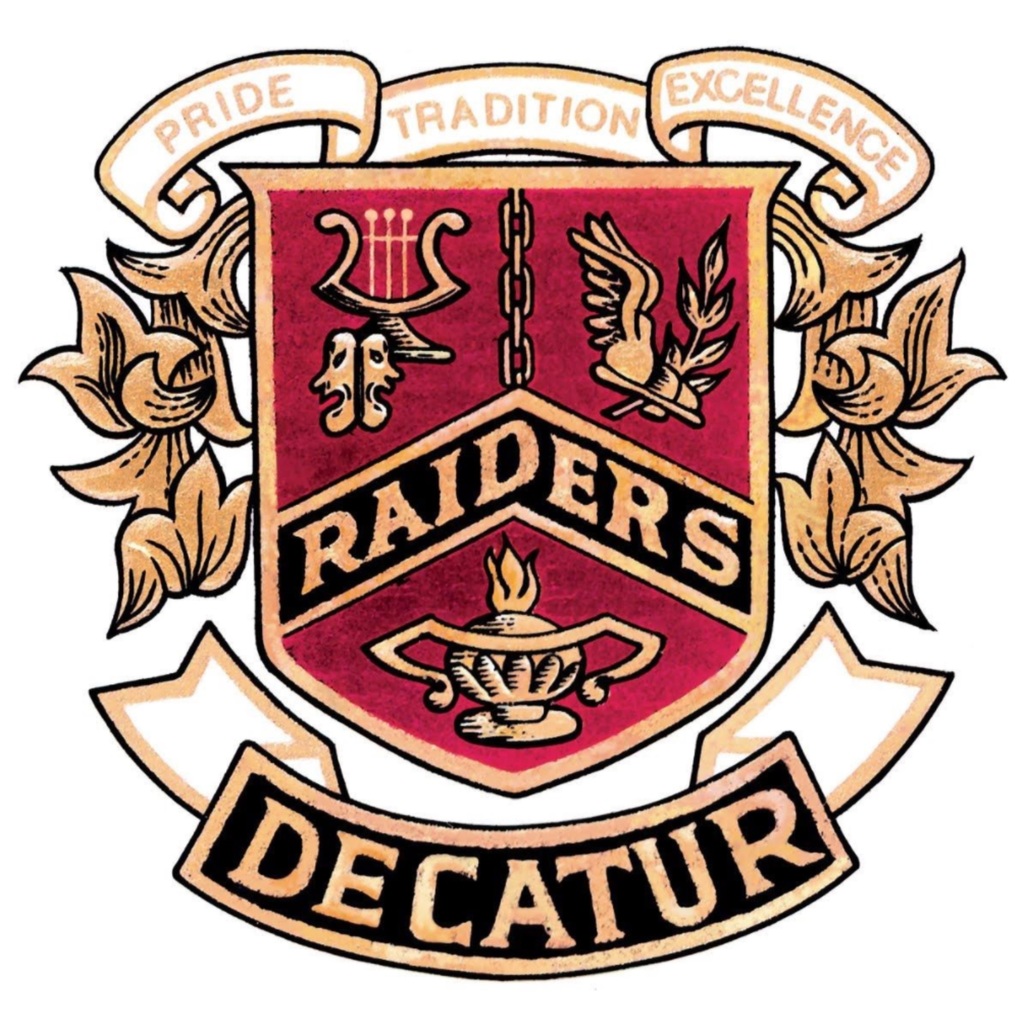 "I am extremely excited to be joining Decatur City Schools as the Assistant Principal at Decatur High School." We welcome Jeremy Mitchell to the DCS family. Jeremy has been in education for 18 years. He spent the last ten years at East Limestone High School, where he served as the Assistant Athletic Director and Assistant Head Football coach for six years. He also taught health and physical education and was Head Soccer Coach for 5 years.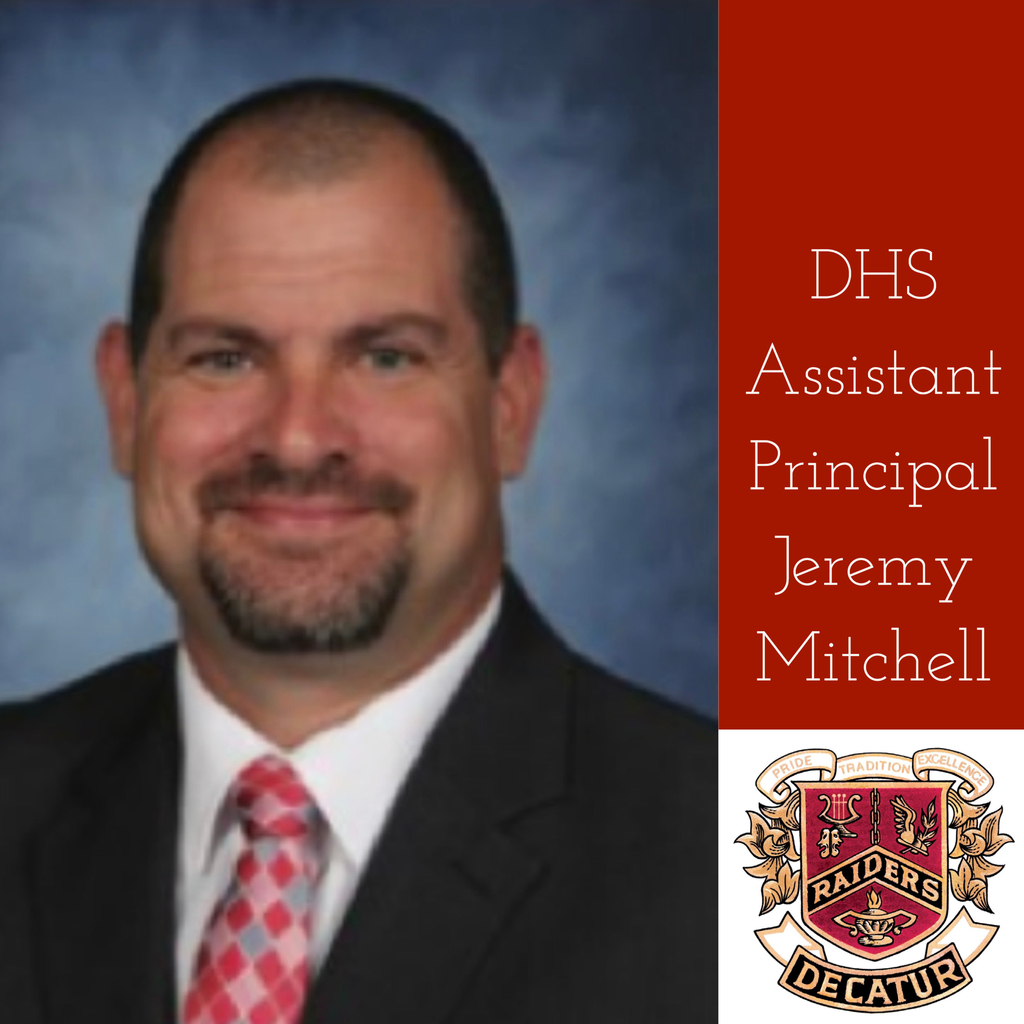 Congratulations to our 2021 DHS Volleyball Team! We are looking forward to a great year! GO RAIDERS!! Raniyah Adair Frances Bibb Alyson Draper Akari Harris Lila Hayes Melanie Luviano Jennalei Bachuss Christina Vansteenis Karissa Watkins Savannah Sims Mattie Fite Makyree Chapman Surria Birgans Emily Burgreen Olivia Counts Makenly Cowley Sara Restrepo Erin Self Jadyn Watkins Asianae Morris Dailee Chatman Jayden Stover Alahsia Taylor Fendi Swoopes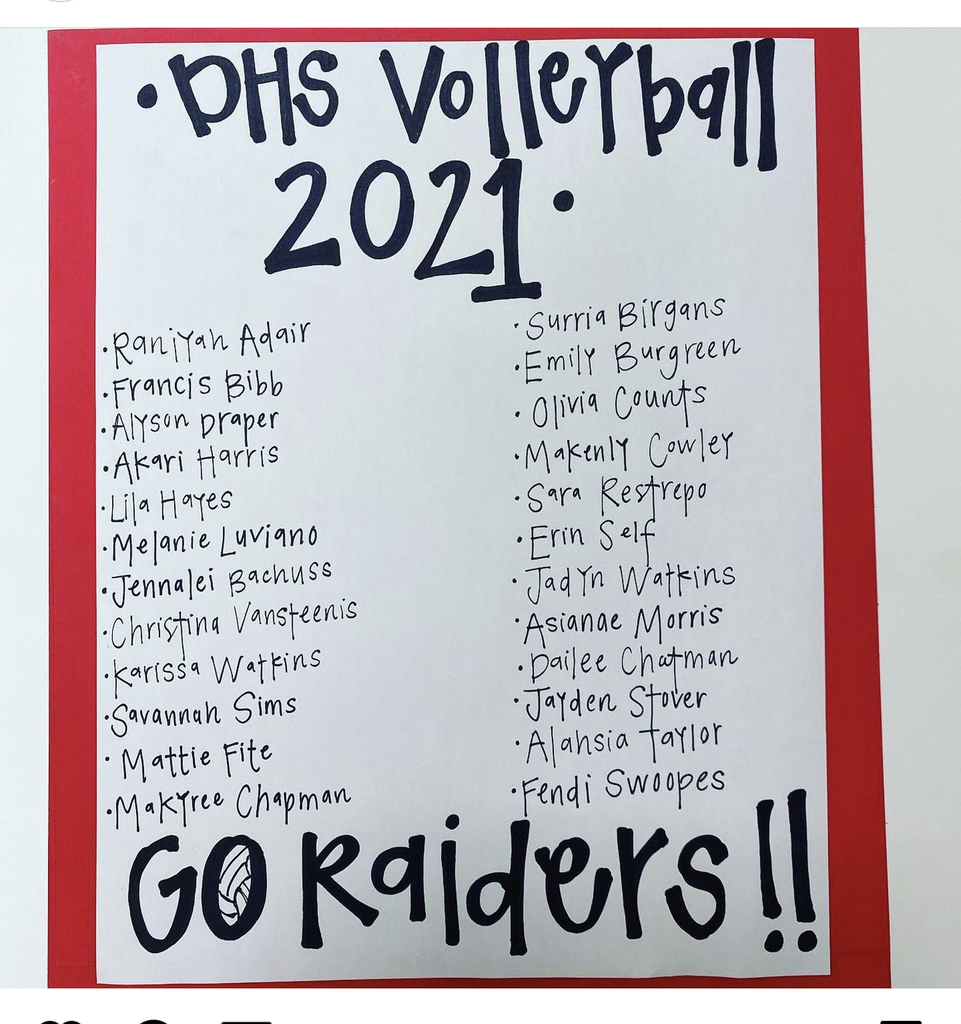 We just launched our new website and app! We have some work to do still, so please be patient as we update all of our content. We are so excited to have an app and website that will be helpful to parents and students! Great things coming!

Info for Prom