Ready for some spring football? The Red Raiders take on Grissom this Friday night at 7PM! Come out and support the Raiders and have a great Friday night!
DHS Social Studies Honor Society is going to Washington D.C. and New York next spring! Fundraising efforts start on Monday with a spirit day at Marco's. A group order in at 10:00 am on Monday to make delivery easier, delivered around 11:45 am.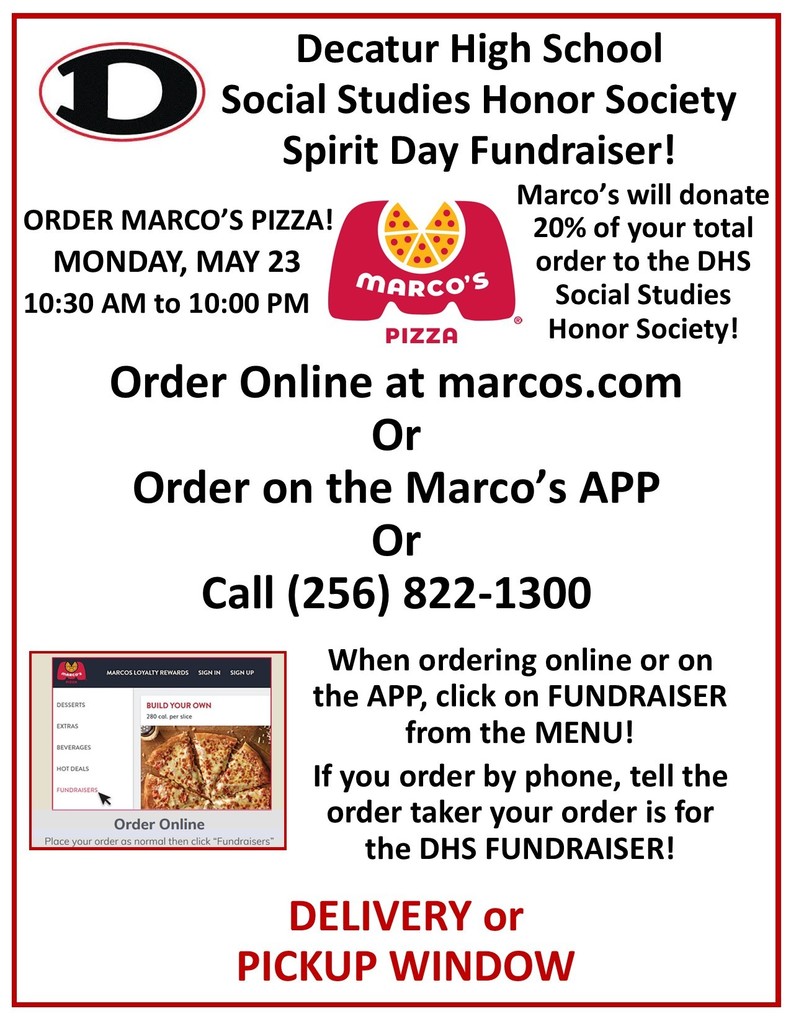 Hungry? Help out the DHS softball team! Set your calendar. Go Red Raiders!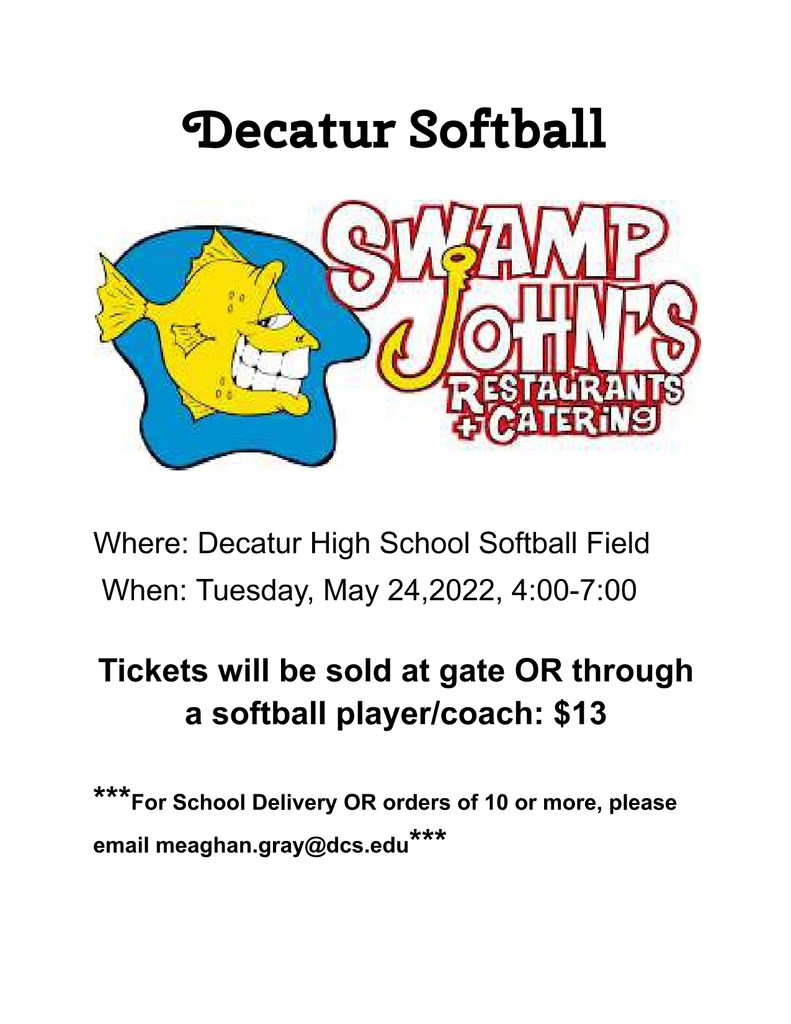 Track Tryouts will be held at Ogle Stadium on Monday, May 23rd thru Wednesday, May 25th at 3:45 pm. To try out, you MUST have a current physical and dragonfly 100% complete before May 23rd. Please see the email from Coach Smith for more information.
Attention all DHS Parents and Students: We have had a change in our attendance office email procedure. Starting today, please send all attendance items (parent notes, doctor excuses, etc.) to Decatur High School using the following email address:
dhsattendance@dcs.k12.al.us
Decatur High School announces Ansley Jordan as Student of the Year 2021-22! Congratulations on Ansley's accomplishment and on her many future endeavors. Decatur High is proud of our students and wish all of them a safe and healthy summer. Go Red Raiders!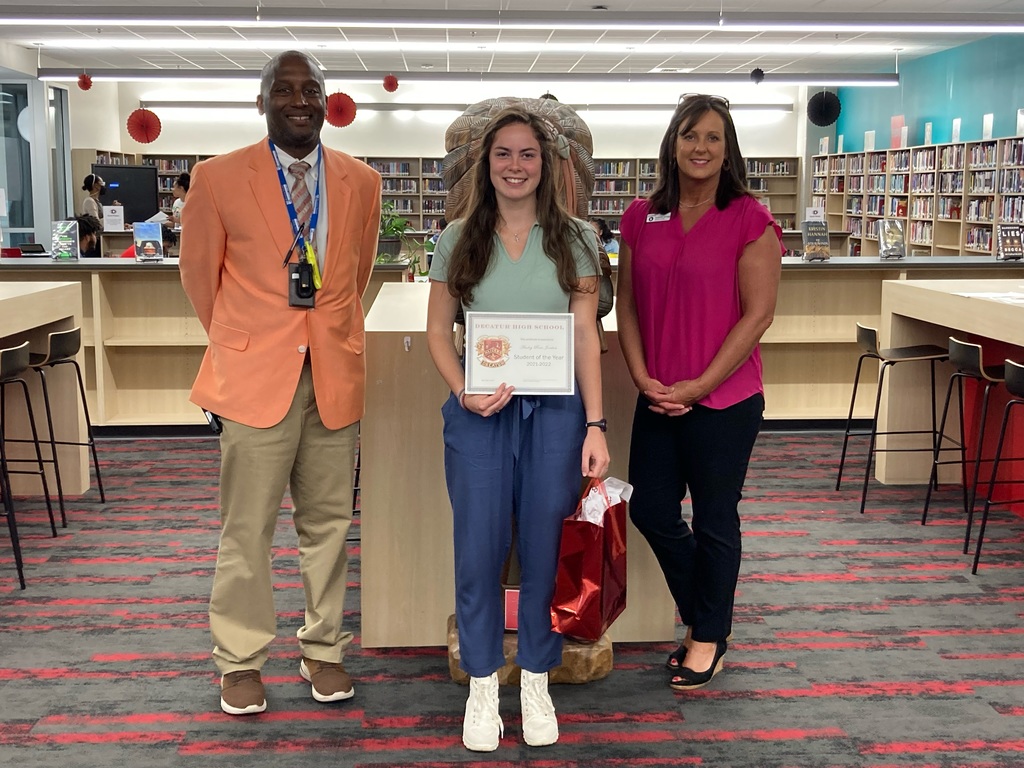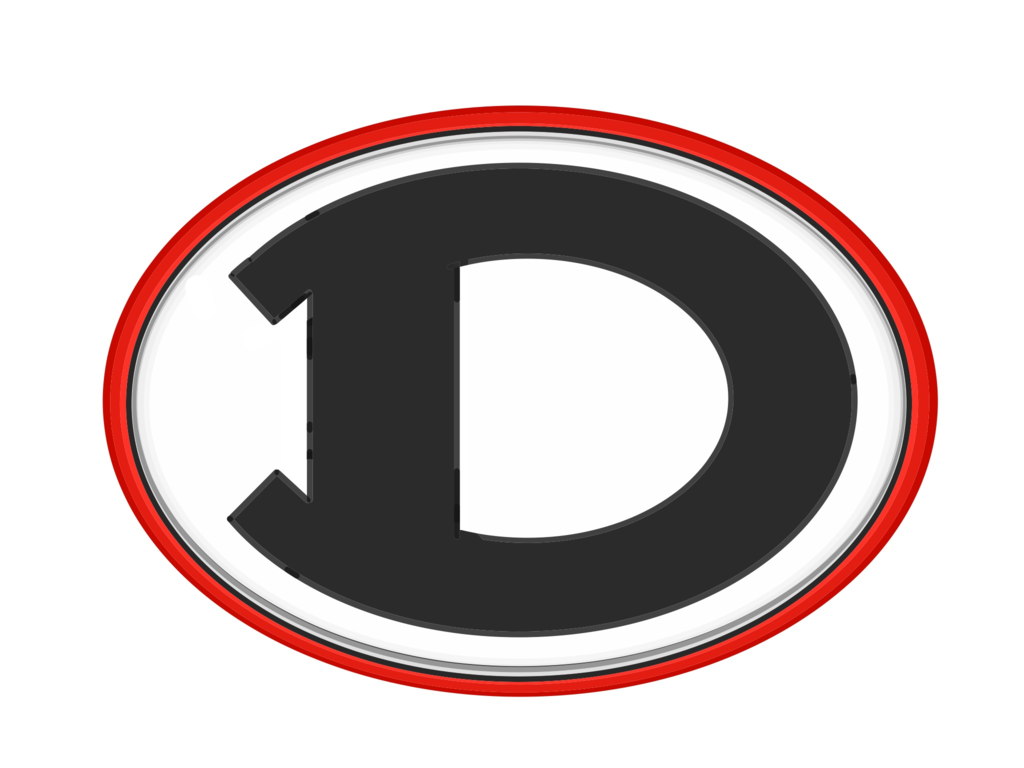 LAST CHANCE! The yearbook store has been re-opened until May 20th. Only a handful of 2022 yearbooks are left. Go now to YBPAY.COM to get yours today.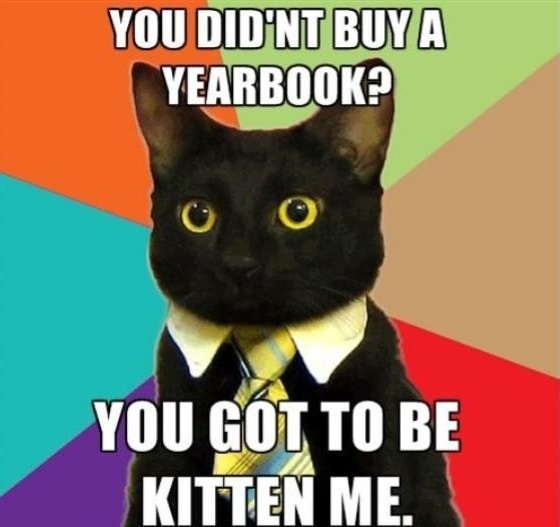 Tryouts for the DHS swim team will be Thursday, May 12th at 5:15 pm at the Aquadome. Please see Mrs. Parker in A204 if you have any questions. You may also email Mrs. Parker at
kristy.parker@dcs.k12.al.us
.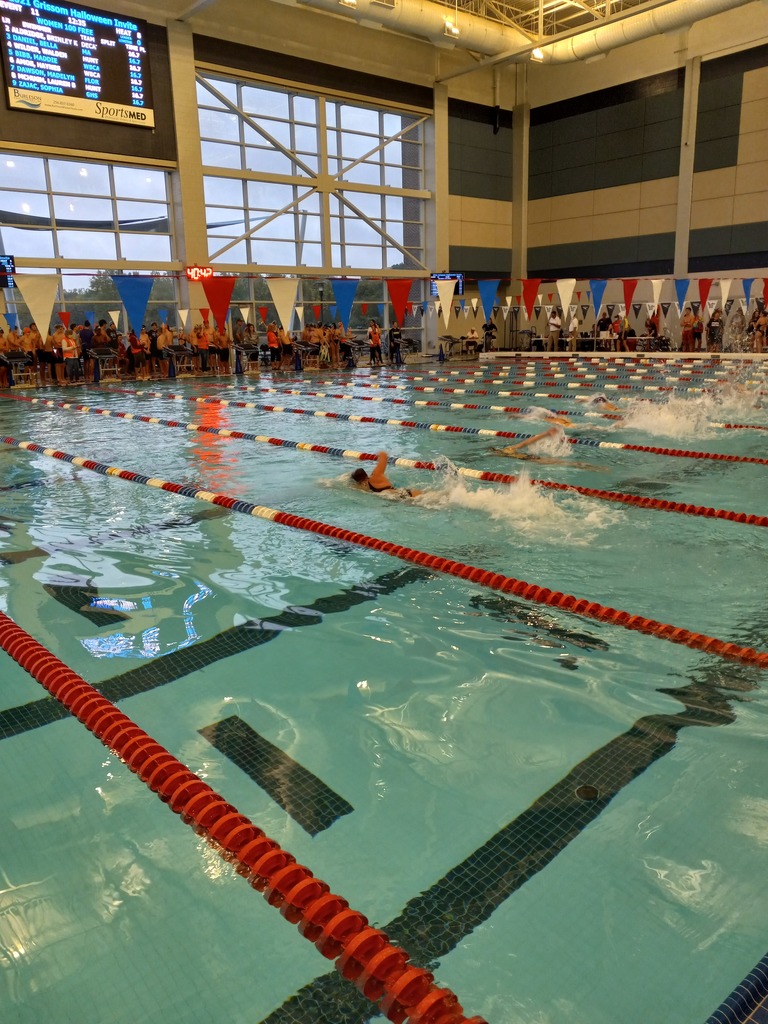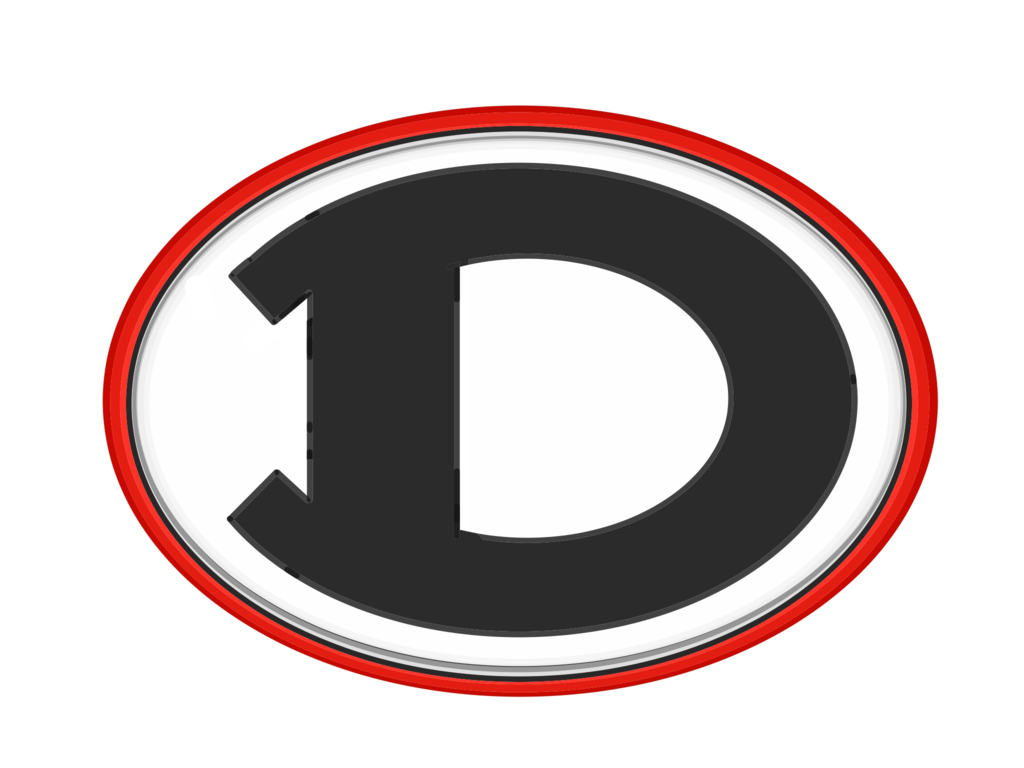 Mark your calendar! DHS graduation is May 26th @ 7:30
Volleyball tryouts are just around the corner! Go Red Raiders!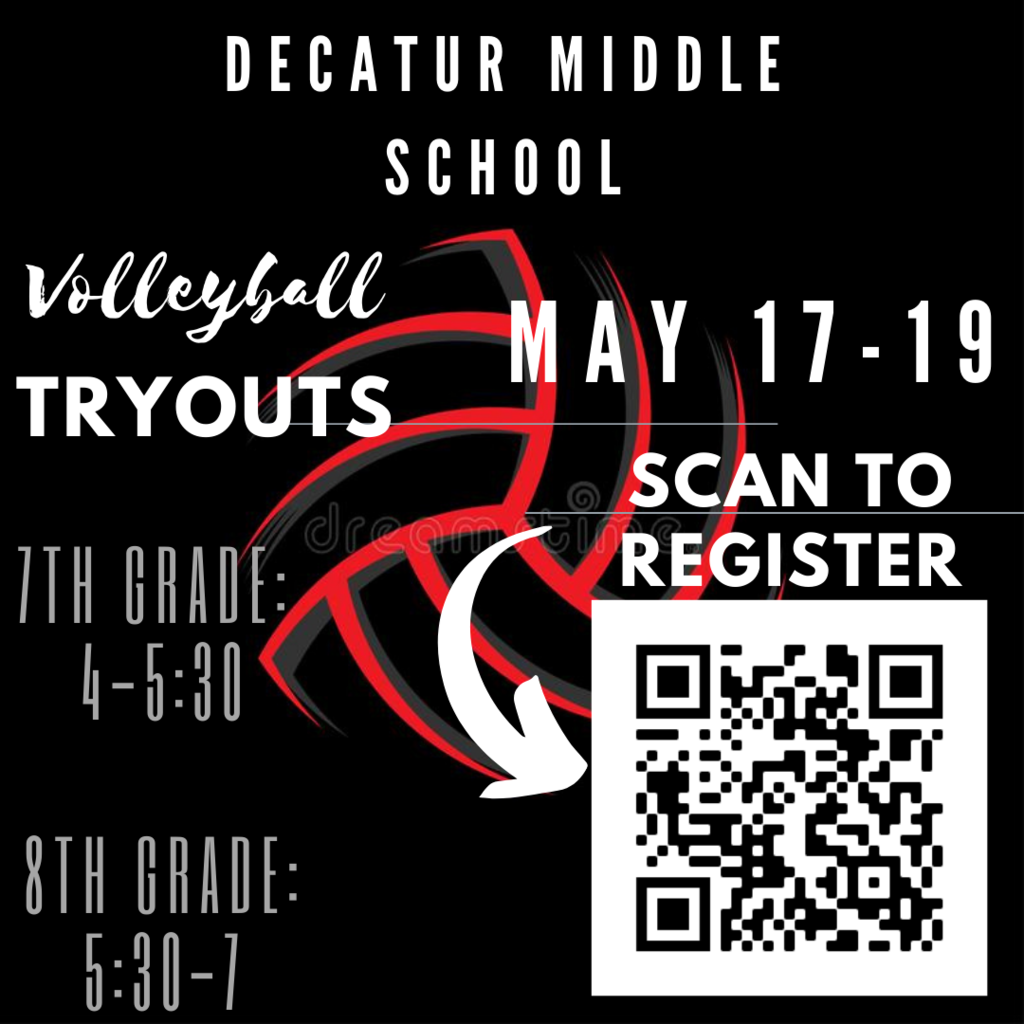 The chorus spring concert is this Sunday, May 1 at 2:30 at Southside Baptist Church on 9th St. in Decatur. We would love to see you there in support of all the work our students have put into this performance. Admission is $3, but teachers are free. Hope to see you there!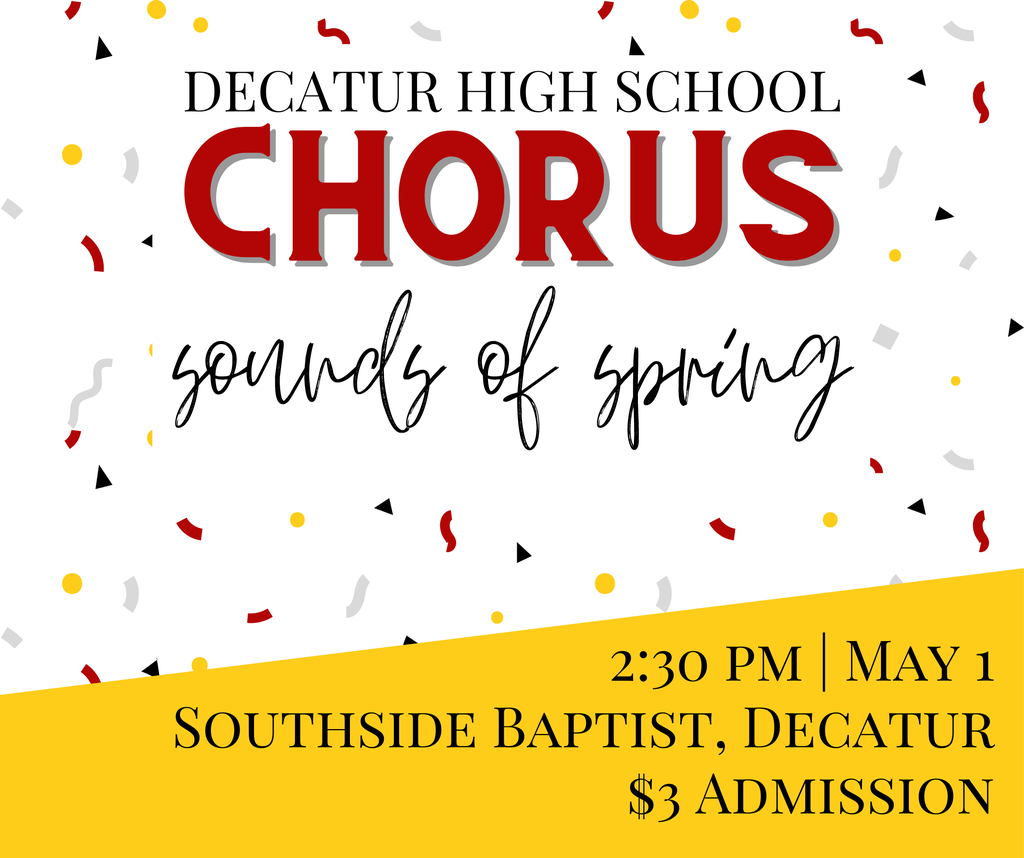 Order a Marco's pizza tonight to support the Decatur High golf team! Thank you and go Raiders!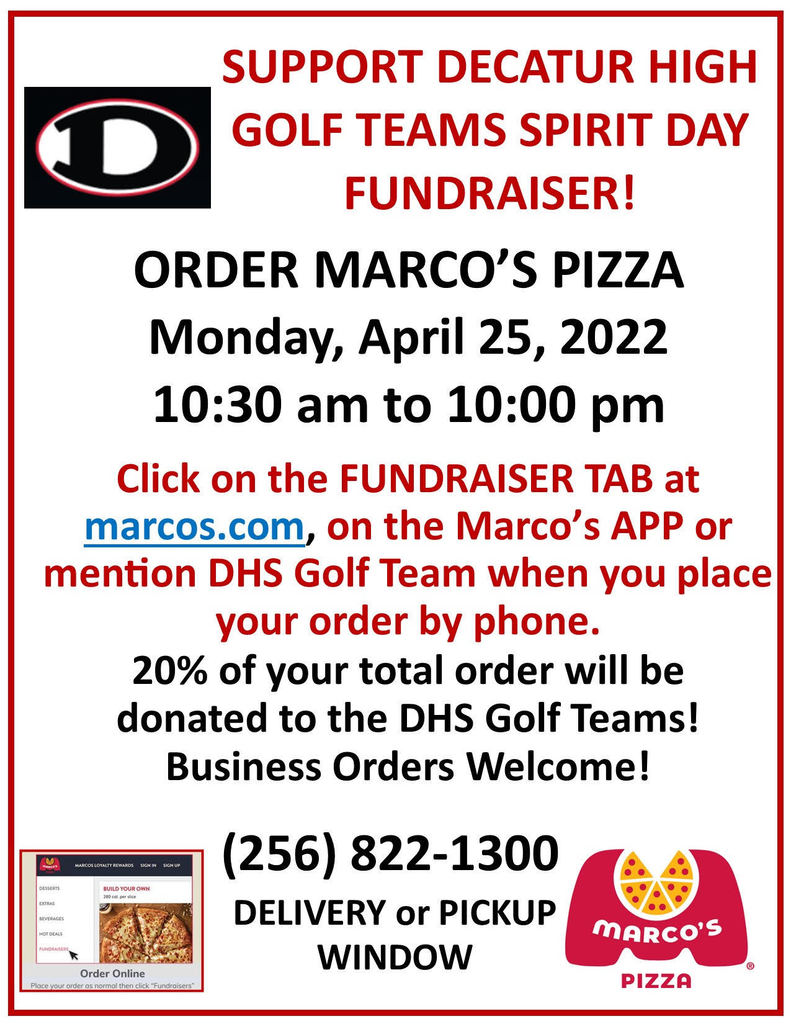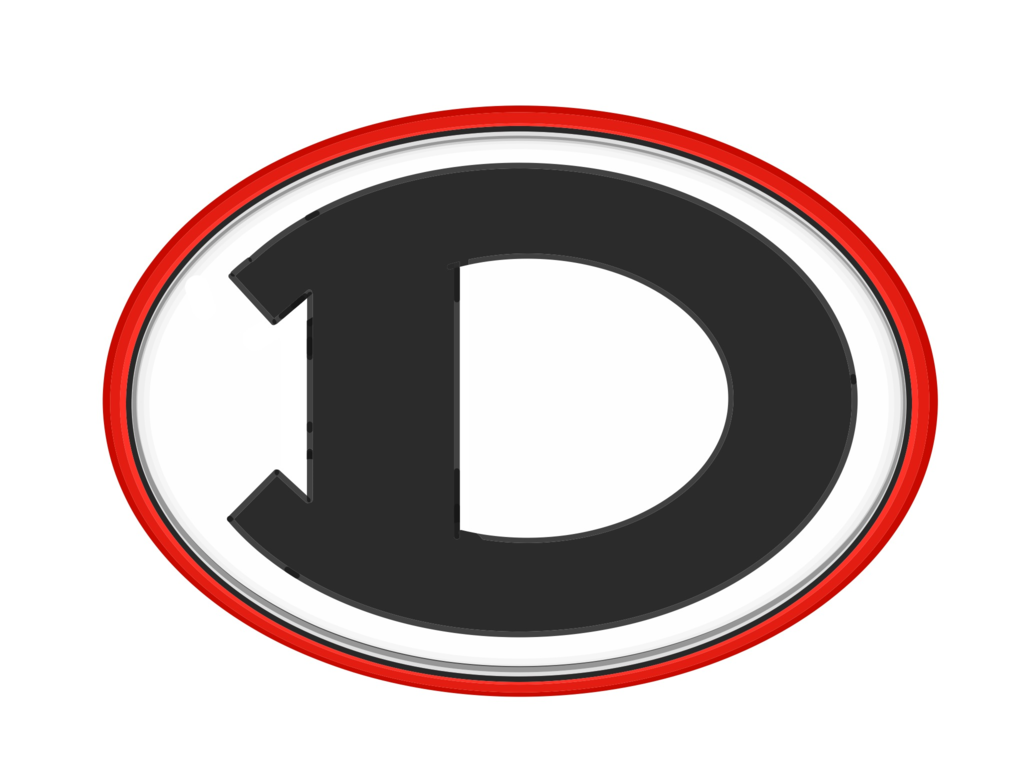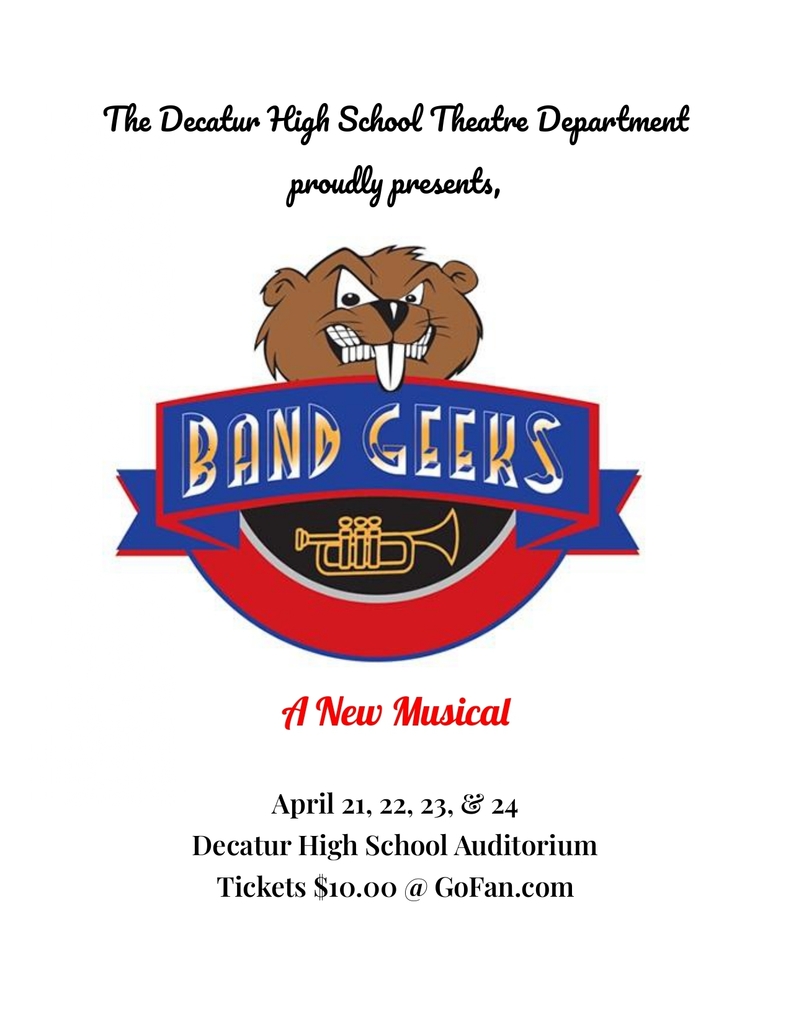 Don't miss out on a good deal and helping out the community!