Change of date for Meet the Raiders! It's going to be awesome!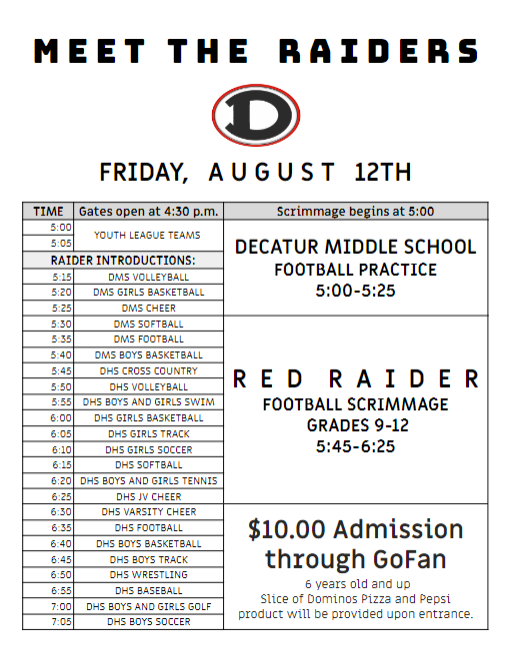 Attention Class of 2023 - Senior Jerseys are on sale until Thursday. Turn in order forms to the front office during office hours or in A204 between classes. Orders must be turned in by the end of the school day on Thursday, August 11th. There are order forms in the front office.
HERE WE GO!!! Get excited 2022 DHS seniors! Before you leave for college or another adventure, swing by the high school and pick up your 2022 yearbook on August 1st or 2nd! Stop by the reception desk and grab your book 😀 Enjoy! NOTE: these are only the pre-ordered yearbooks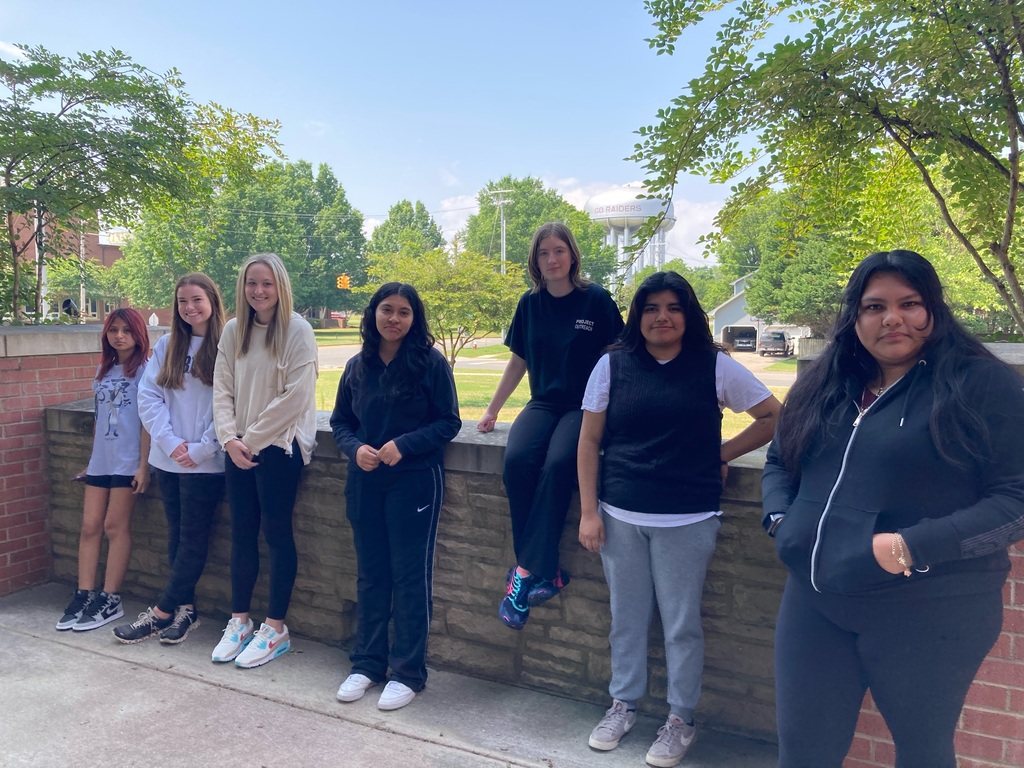 Show your support for the Red Raiders football team in this year's program! See attached for details. Go Raiders!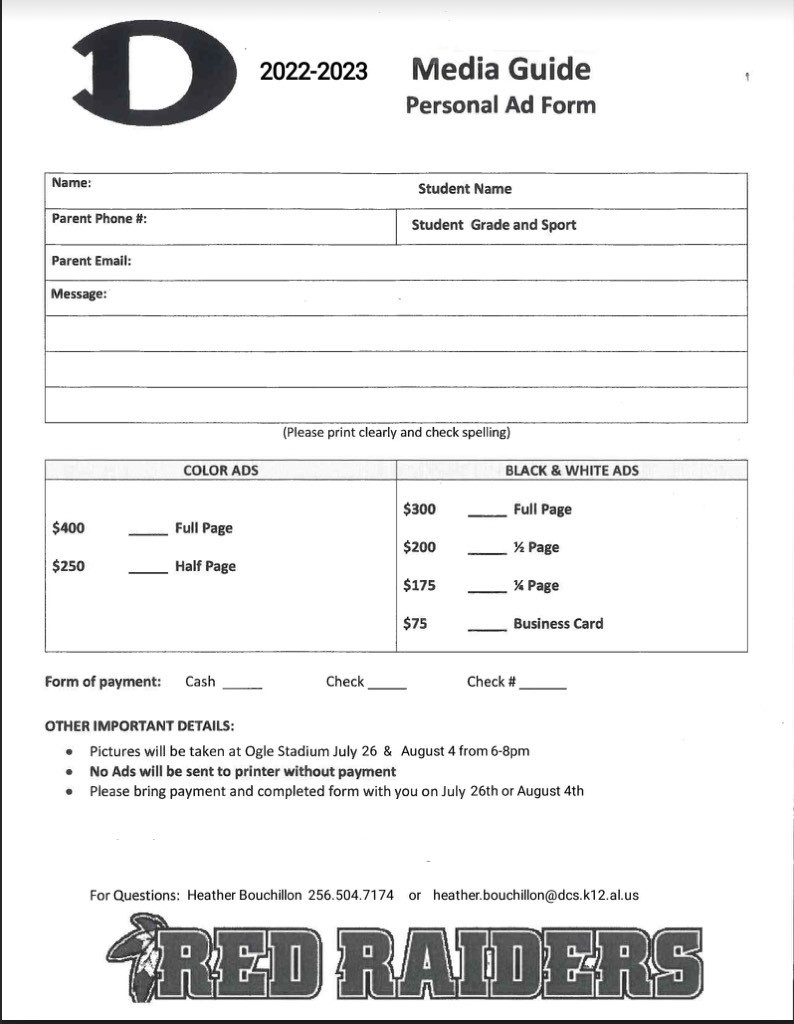 Back to School JAM! Mark your calendar . . . August 5th! Go Raiders!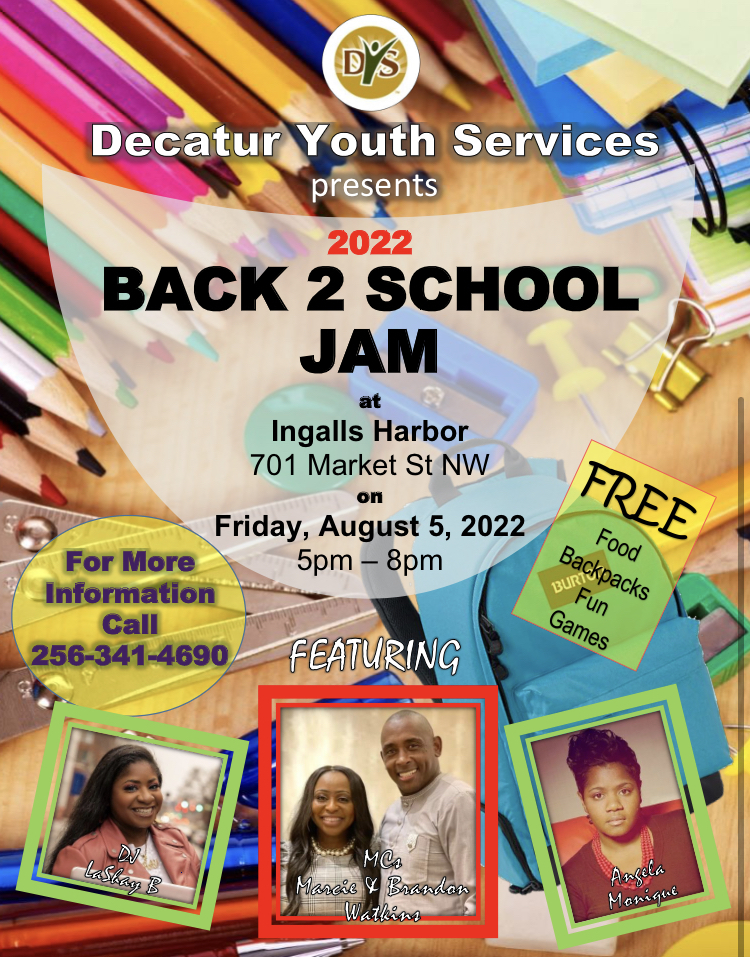 August 5, 2022 --Teacher Institute -- Decatur High -- All Employees August 8, 2022 & August 9, 2022 – Teacher Workdays August 10, 2022 -- First Day for Students Elementary school hours will be 7:45-2:45 and secondary (middle/high) school hours will be 8:30-3:30.
Thursday, July 28th @ 5:30pm-Austin High School Auditorium The Dual Enrollment program provides an opportunity for eligible students to earn college credit while earning a diploma and gives students a jump-start towards college and career success! Come join us!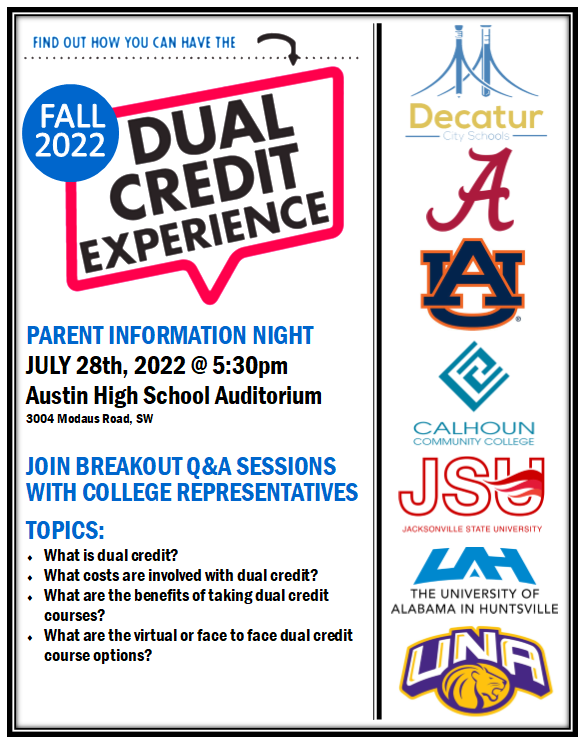 Congratulations to Gray Jackson, Mary Burns Gilbert, Larryn Yarbrough, and Charlie McCollum for making the All American squad! Go Red Raiders!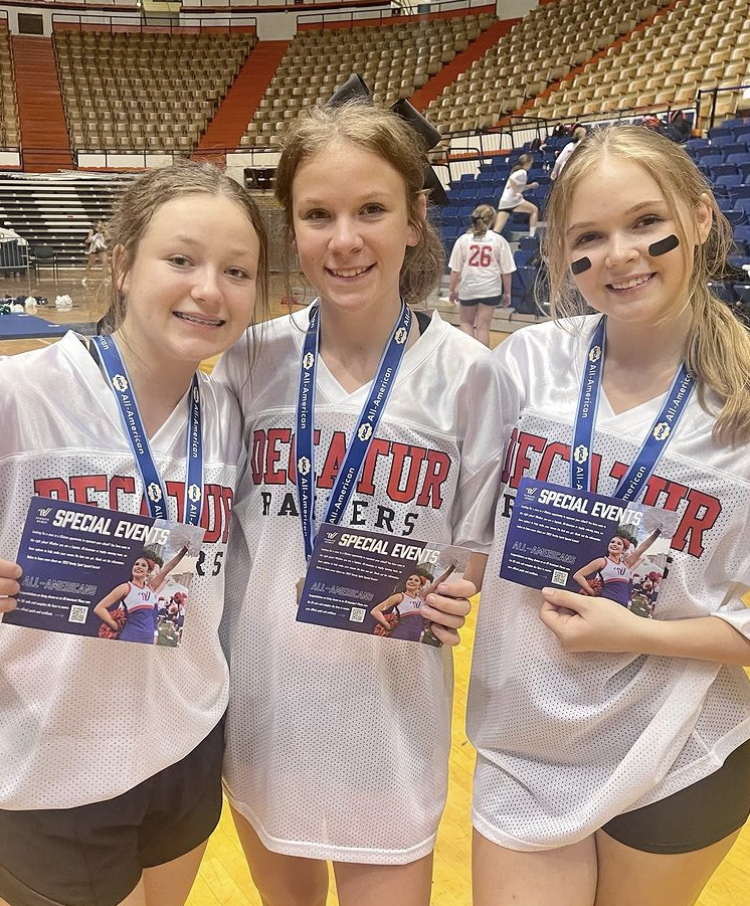 Golf Camp! Get your clubs ready! Go Red Raiders golf!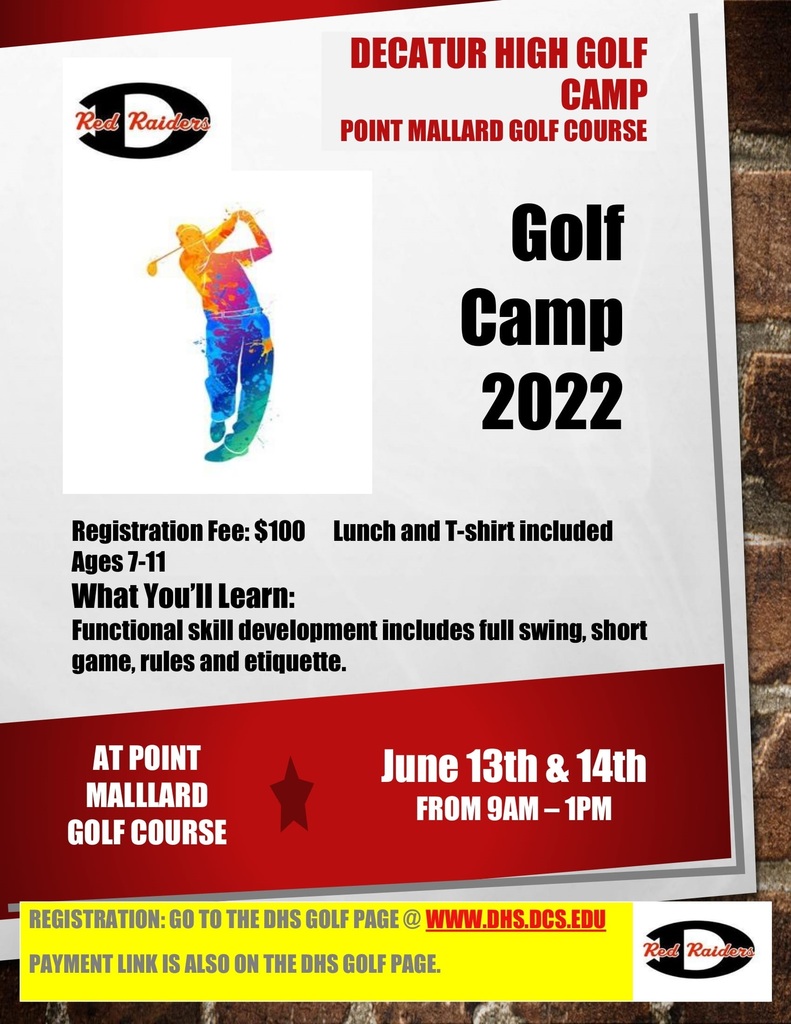 DHS Social Studies Honor Society is going to Washington D.C. and New York next spring! Fundraising efforts start on Monday with a spirit day at Marco's. A group order in at 10:00 am on Monday to make delivery easier, delivered around 11:45 am.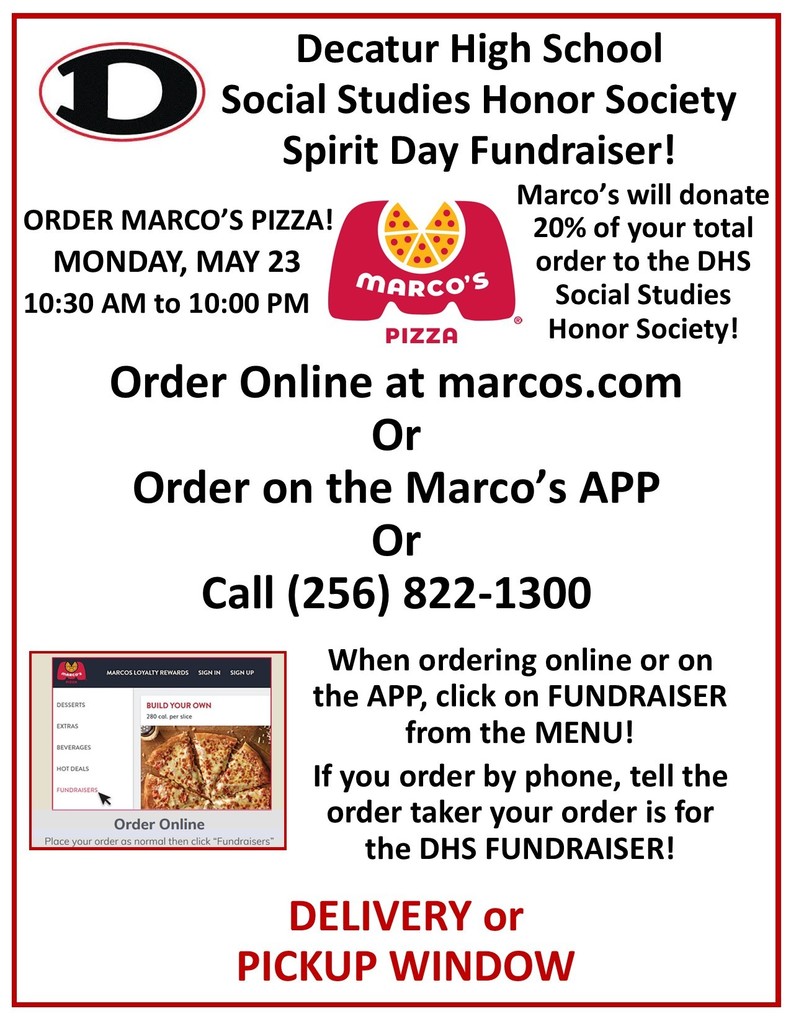 Hungry? Help out the DHS softball team! Set your calendar. Go Red Raiders!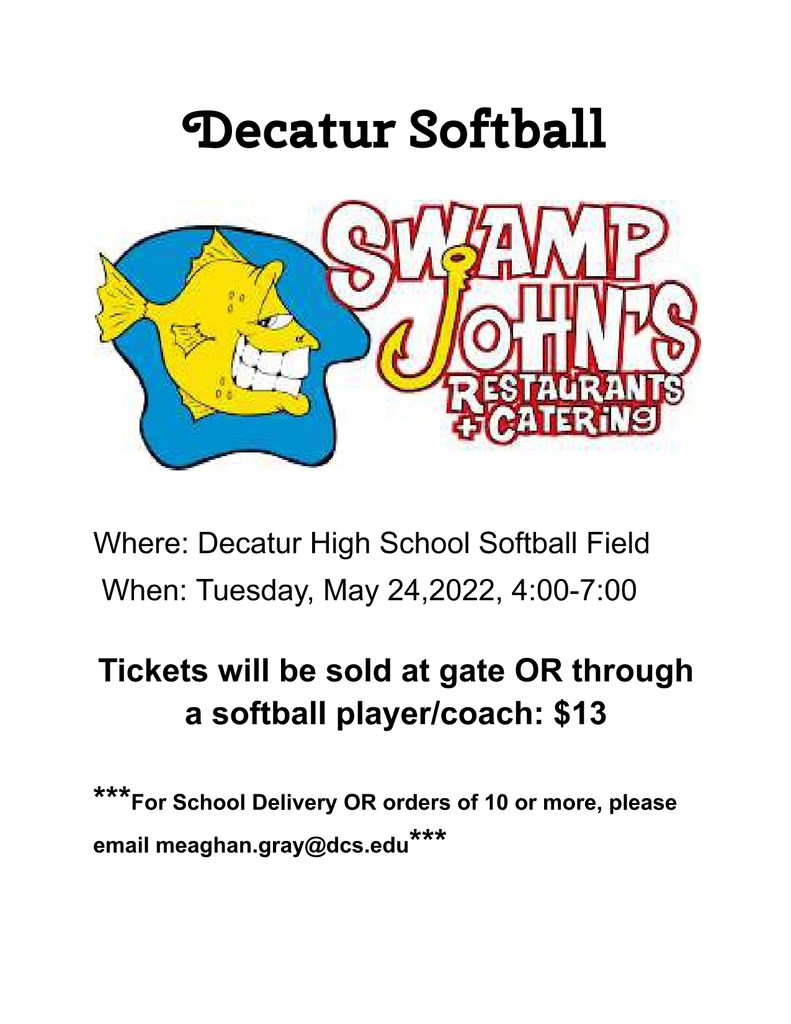 Attention all DHS Parents and Students: We have had a change in our attendance office email procedure. Starting today, please send all attendance items (parent notes, doctor excuses, etc.) to Decatur High School using the following email address:
dhsattendance@dcs.k12.al.us
Decatur High School announces Ansley Jordan as Student of the Year 2021-22! Congratulations on Ansley's accomplishment and on her many future endeavors. Decatur High is proud of our students and wish all of them a safe and healthy summer. Go Red Raiders!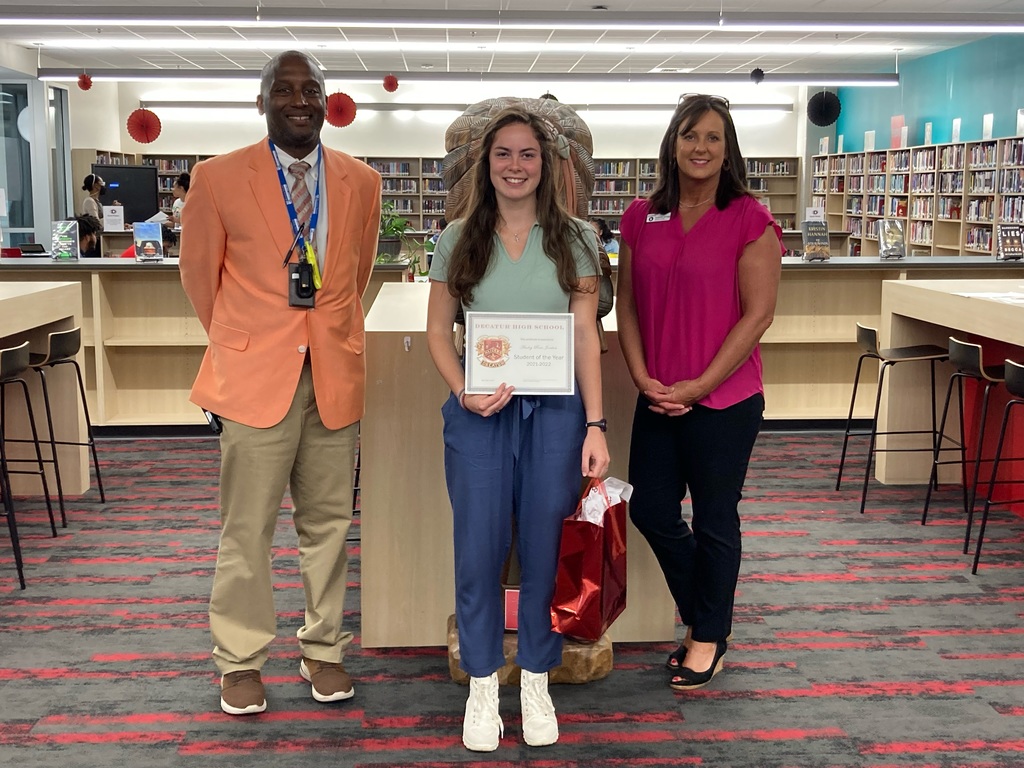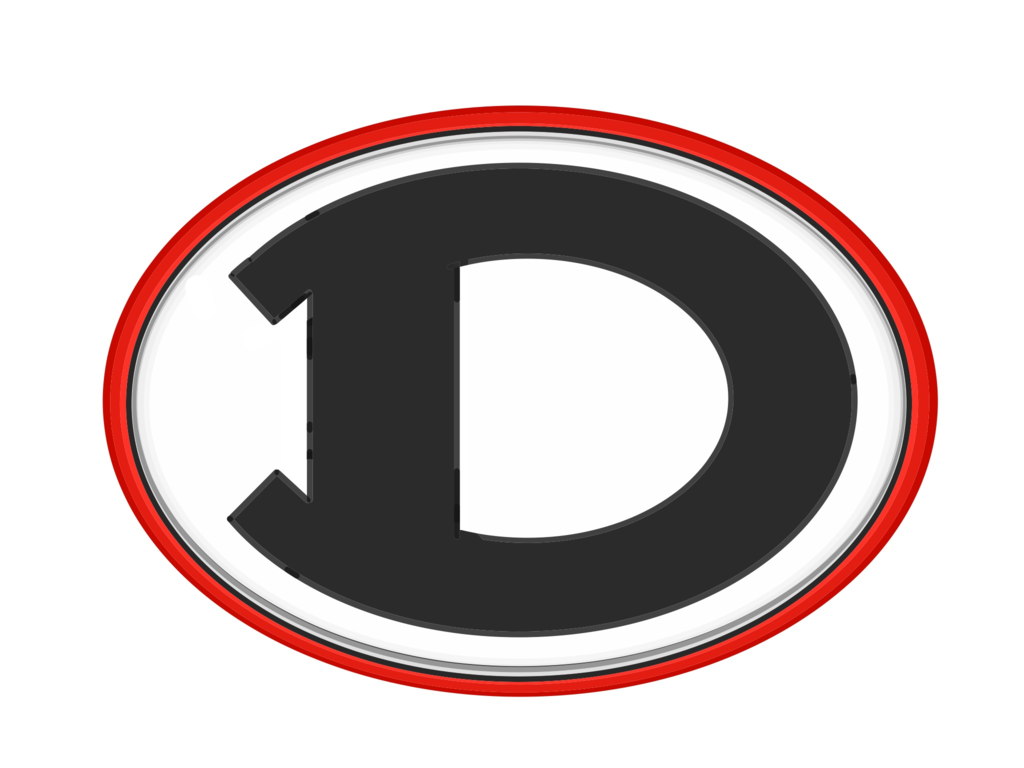 LAST CHANCE! The yearbook store has been re-opened until May 20th. Only a handful of 2022 yearbooks are left. Go now to YBPAY.COM to get yours today.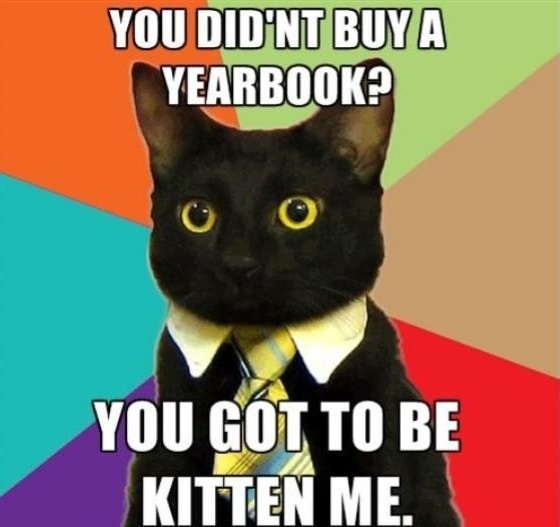 Tryouts for the DHS swim team will be Thursday, May 12th at 5:15 pm at the Aquadome. Please see Mrs. Parker in A204 if you have any questions. You may also email Mrs. Parker at
kristy.parker@dcs.k12.al.us
.