As the school year winds down, a valedictorian and salutatorian often come down to the wire. The class rankings can be close. Years of dedication to study and attention to detail are things that define the rankings as a marathon, not a sprint. This year at Decatur High School, John Wesley Peters was named valedictorian and Dawson Fite was named salutatorian. Both are very excited and honored with their final position in the class of 2022.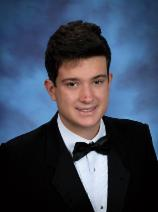 John Wesley, a finalist for The Nation Merit Scholarship, will be attending The University of Alabama. He will focus his attention toward a business/pre-law degree at the start of his future endeavors. Although he landed a score of 35 on the ACT, John Wesley soon found out that he could not combine scholarships, but the university helped him choose what would benefit him the most, as he continued into higher education. John Wesley said that his favorite teachers at Decatur High School were Mr. Hale and Mrs. Coggins because they have so much passion and devotion to their subjects.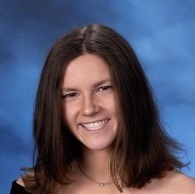 Dawson Fite always enjoyed being an "all-A" student, but it was not until last year when she noticed her class rankings that she said to herself, "Hey, I have a shot." Dawson also scored a 35 on her ACT, and she will be attending Auburn University on scholarship, focusing on mechanical engineering. Dawson plans on applying some form of engineering into the entertainment or sports industry. Dawson also stated that Mrs. Coggins was her favorite teacher at Decatur High School and said that it was one of the only classes in which she looked forward to showing up early to get extra help.
Congratulations to Decatur High School's valedictorian and salutatorian! Go Red Raiders!