Welcome to Decatur High School Media Center!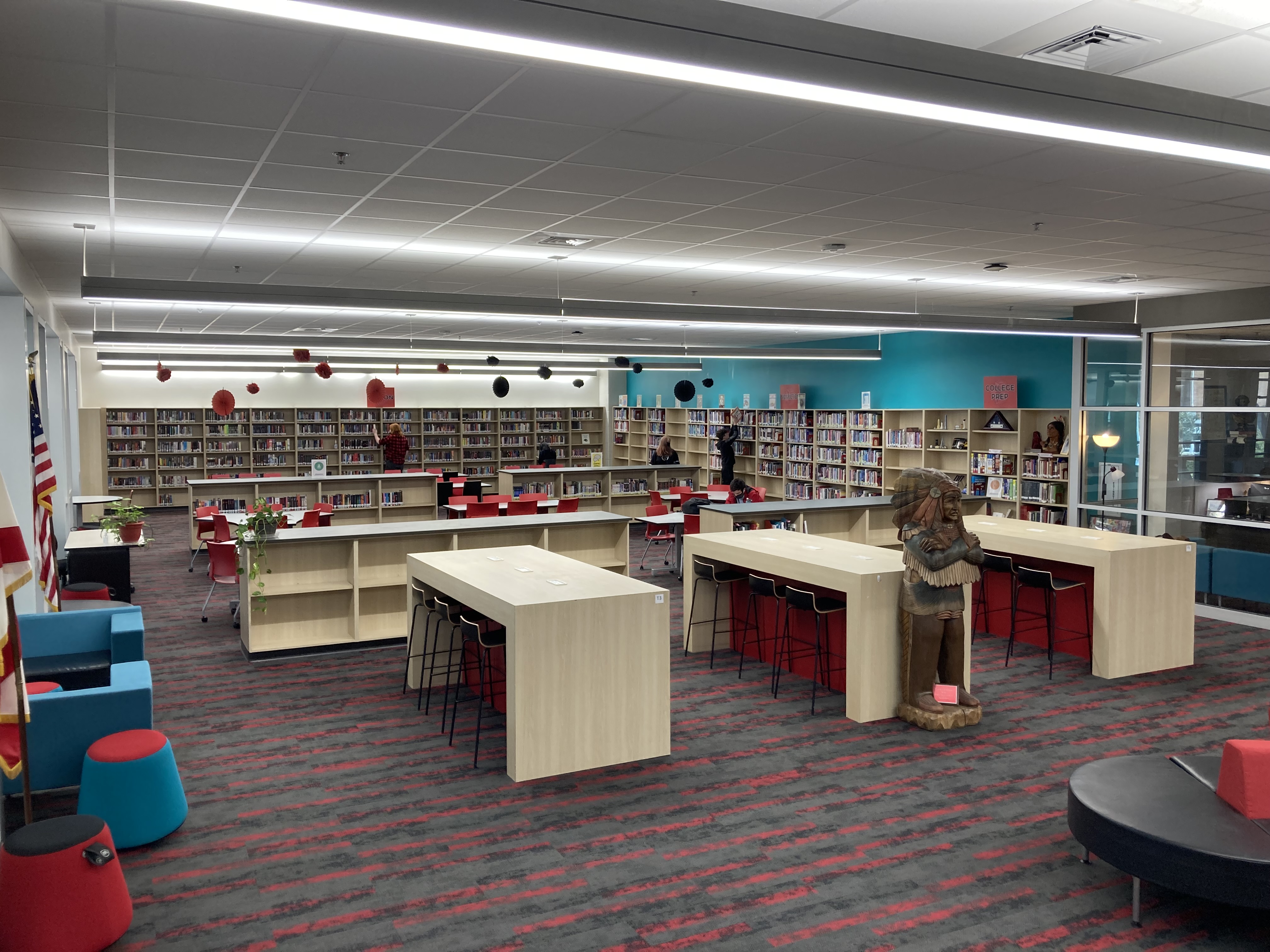 "Mrs. Morton pushed the library door . . . it smelled of unturned pages and unseen adventures, and on every shelf were people I had yet to meet, and places I had yet to visit." The Trouble with Goats and Sheep, Joanna Cannon
The Decatur High School Media Center is open from 8:15am - 3:30pm!
Please contact our media specialist, Scotty Brooks, with any questions.
What are DHS Teachers Reading?
Mrs. Helms . . . Furious Hours Casey Cep
Mrs. Rameshbabu . . . Rich Dad Poor Dad Robert Kiyosaki, Sharon Lechter.
Mrs. Harper . . . Screwtape Letters C.S. Lewis
Mrs. Neil . . . Davis Way Crime Caper series Gretchen Archer
Mr. Brooks . . . Heaven Robert Alcorn
Mrs. Hendrickson . . . Red Queen Victoria Aveyard
Mrs. Peden . . . The Storyteller Dave Grohl
Mrs. Parker . . . Educated Tara Westover
Mrs. Coggins . . . The Double Helix James D. Watson
Mrs. Fongemie . . . Poirot Investigates Agatha Christie
Mrs. Frees . . . Wrong Place Wrong Time Gillian McAllister
Mrs. Wales . . . The Hideaway Lauren Denton
LTC Snyder . . . Sean of the South On the Road Sean Dieteich
Coach Gray . . . The Curse of Misty Wayfair Jaime Jo Wright
Mrs. Bates . . . The Judge's List John Grisham
Coach Smith . . . Valhalla Andy McDermott
Mrs. McCrary . . . Anne Neville: Richard III's Tragic Queen Amy Licence
Mrs. Colley . . . 17th Suspect James Patterson
Mr. Karczewski . . . Cien Años de Soledad Gabriel Garcia Marquez
Mr. Hovater . . . The Enemy Is Among Us William Johnstone
Mrs. Fanning . . . Aware Dr. Daniel Siegel
Mrs. Rice . . . Sing Down the Moon: an Appalachian Wonder Tale Mary Hall Surface and David Maddox and Act One Moss Hart
Mrs. Travis . . . The Whistler John Grisham
Mrs. Elmore . . . The Winners Frederick Bachman
Mrs. Owens . . . 50 Days of Heaven Randy Alcorn
Coach Dunlap . . . The Last Romantic H.W. Brands and The Palace Papers Tina Brown
Ms. Whitmire . . . Harry Potter and the Order of the Phoenix J.K. Rowling
Mrs. Dean . . . The Christmas Promise Richard Paul Evans
Mrs. Howard . . . How the World Became Rich: The Historical Origins of Economic Growth Mark Koyama and Jared Rubin
Mrs. Taylor . . . Sense and Sensibility Jane Austen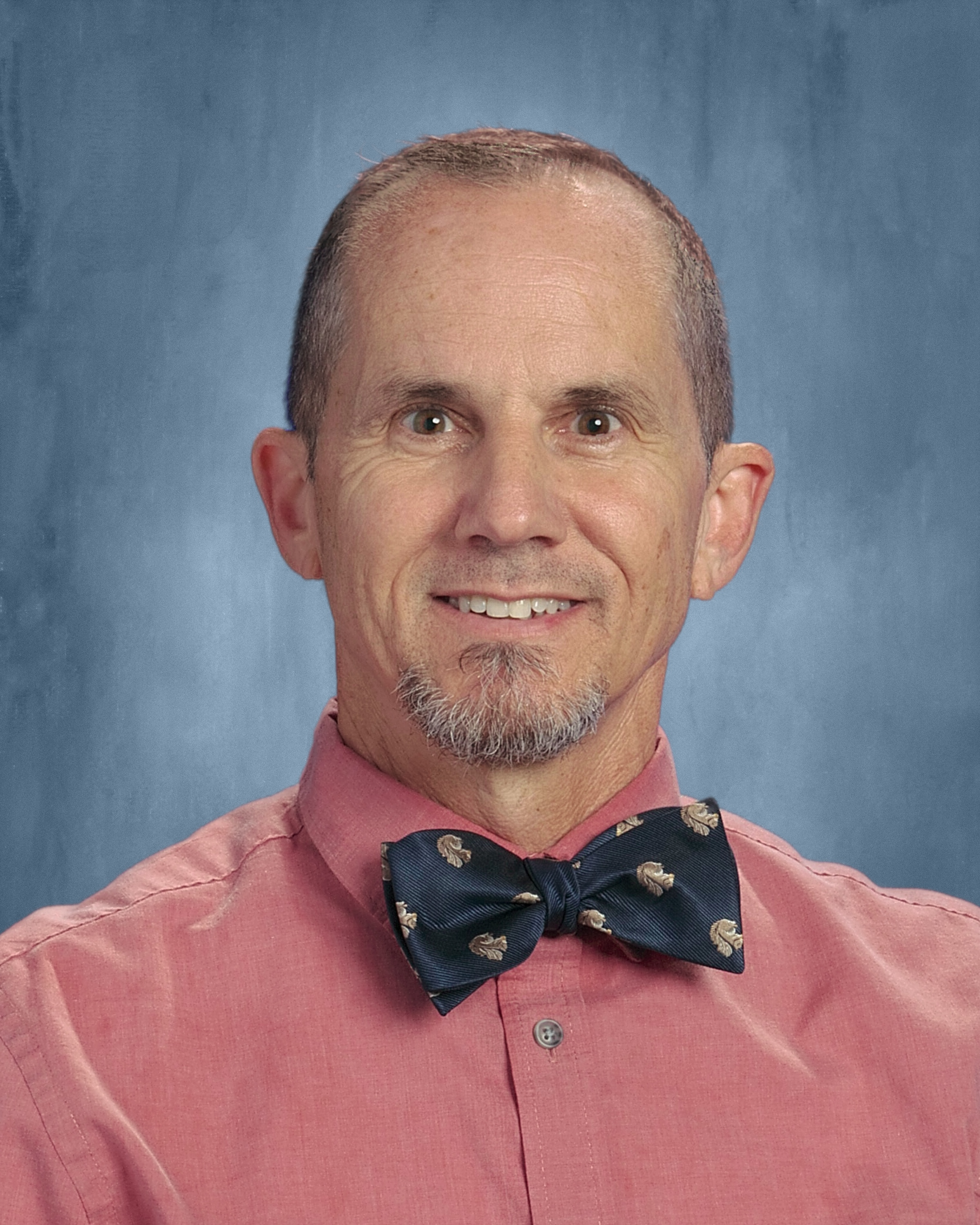 The duty of a librarian is to bring order to chaos, clarity to confusion, understanding to bewilderment, and books to anybody who wants to read them. It is a pleasure to perform that duty, and to serve the students and faculty of Decatur High School.
I enjoy time with my family, cycling, history of all kinds, archaeology, etymology, and learning French. I have two adult children. And now, I am blessed with two beautiful grandchildren, to which the exact number is subject to change without notice.