Welcome to Decatur High School Media Center!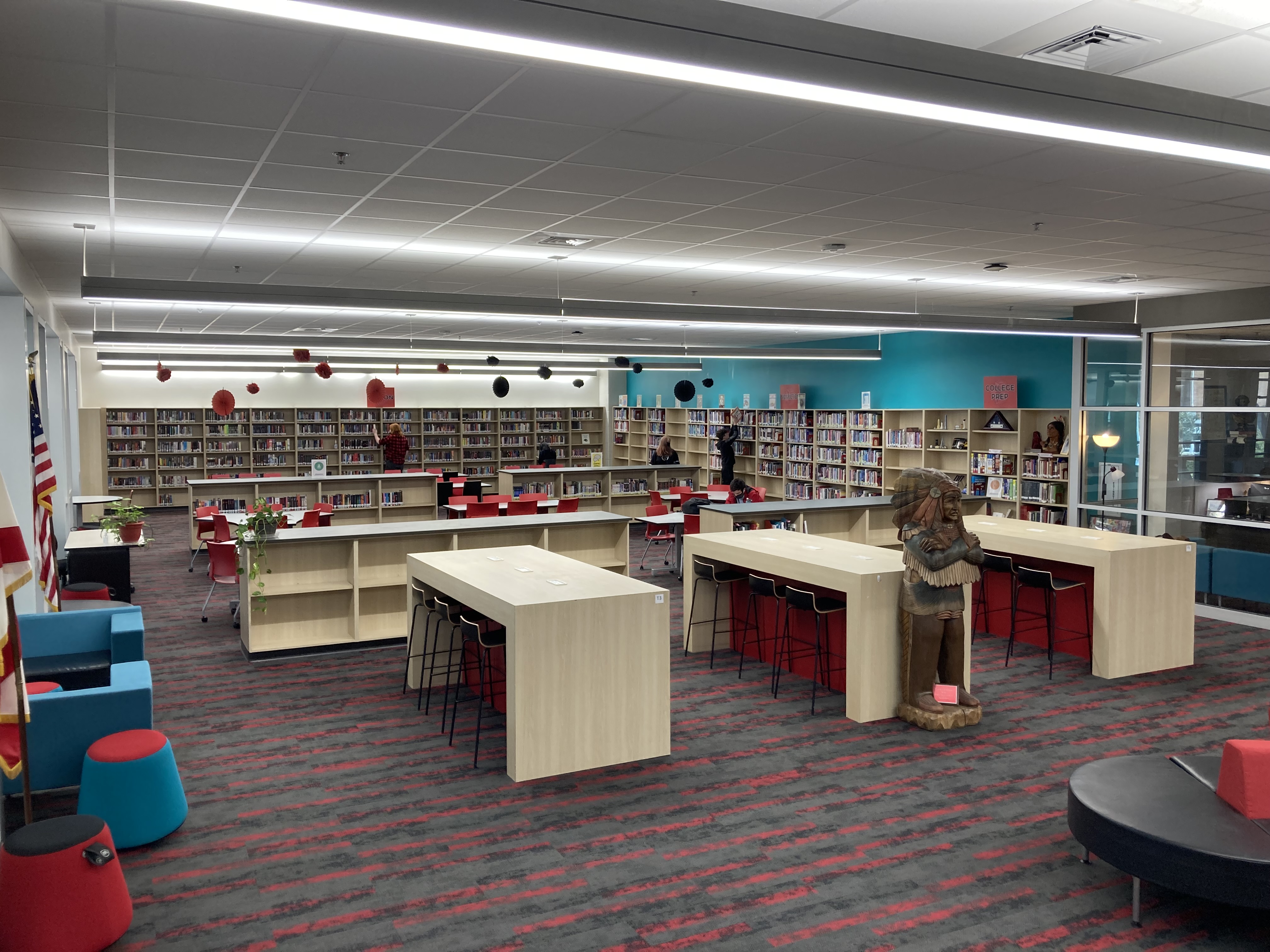 "Mrs. Morton pushed the library door . . . it smelled of unturned pages and unseen adventures, and on every shelf were people I had yet to meet, and places I had yet to visit." The Trouble with Goats and Sheep, Joanna Cannon
The Decatur High School Media Center is open from 8:15am - 3:30pm!
Please contact our media specialist, Scotty Brooks, with any questions.
What are DHS Teachers Reading?
Mrs. Helms . . . The Art of Thinking Clearly Rolf Dobelli
Mrs. Rameshbabu . . . Rich Dad Poor Dad Robert Kiyosaki, Sharon Lechter
Mrs. Bohler . . . The Hundred Years' War on Palestine Rashid Khalidi
Mrs. Harper . . . Hamnet Margaret O'Farrell
Mrs. Salter . . . Safekeeping Jessamyn Hope and Waiting to Exhale Terry McMillan
Coach Johnson . . . Born in Blood & Fire: A Concise History of Latin America John Charles
Mrs. Neil . . . Davis Way Crime Caper series Gretchen Archer
Mr. Brooks . . . Demon Copperhead Barbara Kingsolver
Mrs. Hendrickson . . . Red Queen Victoria Aveyard
Mrs. Parker . . . Educated Tara Westover
Mrs. Coggins . . . What Mad Pursuit Francis Crick
Mrs. Fongemie . . . Poirot Investigates Agatha Christie
Mrs. Frees . . . Yellowface R.F. Kuang
Mrs. Wales . . . The Hideaway Lauren Denton
Mrs. McCrary . . . Anne Neville: Richard III's Tragic Queen Amy Licence
Mrs. Colley . . . 17th Suspect James Patterson
Mr. Karczewski . . . Cien Años de Soledad Gabriel Garcia Marquez
Mr. Hovater . . . Mad River John Sanford
Mrs. Fanning . . . Aware Dr. Daniel Siegel
Mrs. Rice . . . Ghost Ship Kate Mosse
Mrs. Travis . . . The Whistler John Grisham
Mrs. Elmore . . . The Winners Frederick Bachman
Mrs. Owens . . . The Story Ongoing and The Women of Easter Liz Curtis Higgs
Mrs. Dean . . . The Christmas Promise Richard Paul Evans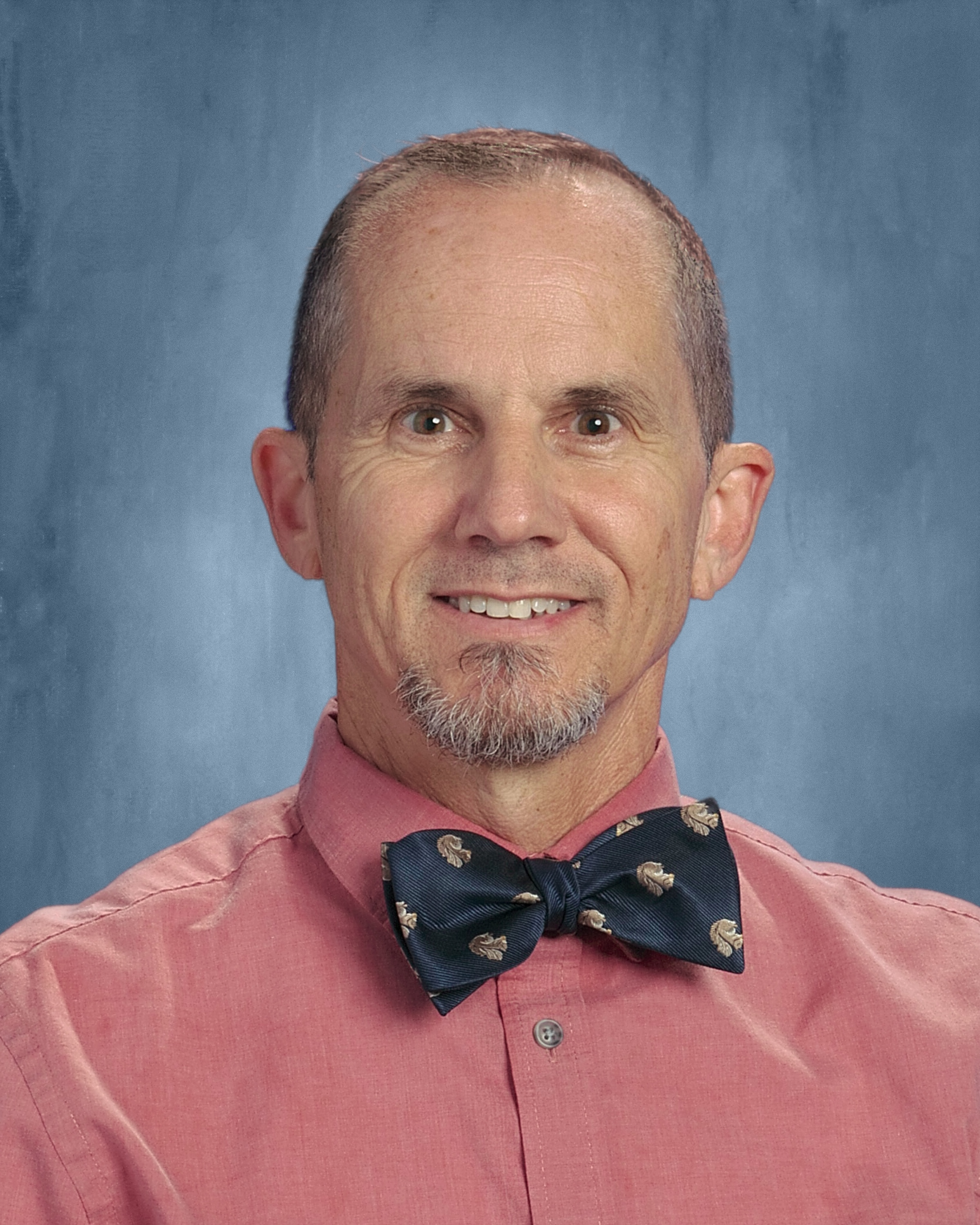 The duty of a librarian is to bring order to chaos, clarity to confusion, understanding to bewilderment, and books to anybody who wants to read them. It is a pleasure to perform that duty, and to serve the students and faculty of Decatur High School.
I enjoy time with my family, cycling, history of all kinds, archaeology, etymology, and learning French. I have two adult children. And now, I am blessed with two beautiful grandchildren, to which the exact number is subject to change without notice . . . wait, it just did . . . another is enroute.